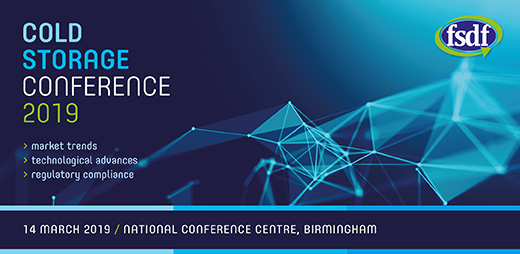 The Definitive Annual Industry Conference for the UK Cold Storage Industry
GMS Security Services will be exhibiting at the Cold Storage Conference in Birmingham on the 14th March.
Drop by our stand to find out how GMS are working with the cold storage industry to improve the security of cold food delivery.
About Cold Storage 2019
In a dynamic and changing market, cold storage businesses are having to adapt fast. Cold Storage 2019 is the opportunity to make sure your business is on top of the latest UK and global market trends, the technological innovations and the regulatory changes that are shaping our industry.
The Conference is designed for senior and emerging leaders in temperature-controlled storage businesses. Leaders will be drawn from commercial, operational and regulatory compliance functions. It will also attract a strong cohort of professionals providing services and equipment solutions to cold storage businesses.